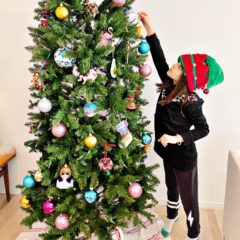 Whatever holiday you celebrate and whoever you are shopping for, you are guaranteed to find a great gift idea in this crazy extensive guide!
Read More

This is an excerpt from Doug Moe's hilarious new book "Man vs. Child: One Dad''s Guide to the Weirdness of Parenting."
Read More

This month's swag bag doubles as a "Second Baby Survival Kit" with lots of creative gift ideas for moms and dads about to have Baby #2.
Read More

Parents do a TON of laundry. Besides professional mud wrestlers and the people who clean up elephant crap at the circus, I'm willing to bet parents do more laundry than anyone else on earth.
Read More

Ryan had this robot pilot costume planned before him and his wife actually had a child. So, the first step in making the costume, was convincing his wife to become pregnant.
Read More

Parents.com sent me an email a few weeks ago asking what I was doing for Prince George's birthday.
Read More

One of my very first posts on Mommy Shorts was about the amazing Adele Enerson who started a photo series called Mila's Daydreams.
Read More

Mazzy's birthday may be this Monday, but that will have to wait, because we are not finished talking about her little sister's birthday ...
Read More

Earlier this week I made a simple request on the Mommy Shorts Facebook Fanpage: "Whose got an infant and a camera?" Forty people ...
Read More

Above is Mazzy dressed up as a piece of sushi for her first Halloween. Note the wasabi hat. The costume was a huge success.
Read More

Sure, these slides look ridiculously awesome and if I had one as a kid I would think I had the coolest parents EVER (unless I had a friend who was ...
Read More

Lil Doodlers was an idea born from a mom who was constantly finding little bits of crayons around her house and wanted to recycle them into ...
Read More

This past weekend, Mazzy, my husband and I tested the waters at an art exhibit again, our first since the taxidermied squirrel debacle at the New ...
Read More

Cory Godbey started the project Terrible Yellow Eyes to pay tribute to the book that changed the way he viewed both storytelling and illustration, ...
Read More

Mila's Daydreams- It's amazing what you can do with a baby if she sleeps soundly.
Read More