On Monday, I asked you to tell me why your kids are crying (because THEY ARE ALL CRYING) to help promote the launch of Greg Pembroke's hilarious new photo book called, you guessed it, "Reasons My Kid Is Crying
".
I strongly encourage everyone to go through the comments on my blog, on facebook, and on instagram because they make you feel so much better about the miniature tyrants having fits over banana brown spots and hardened playdough at your own home.
The five winners of the book were picked at random, but before we get to those, I want to share some of the entries from people who submitted photos. They are a nice reminder that instead of grabbing a tissue when your kid starts crying, you should grab your camera.
Here are 30 more reasons your kids are crying…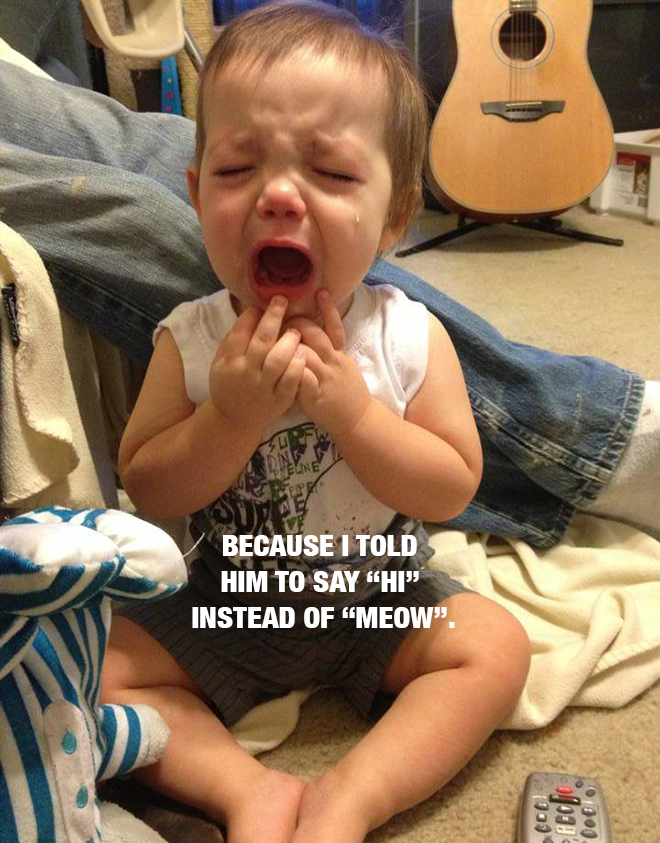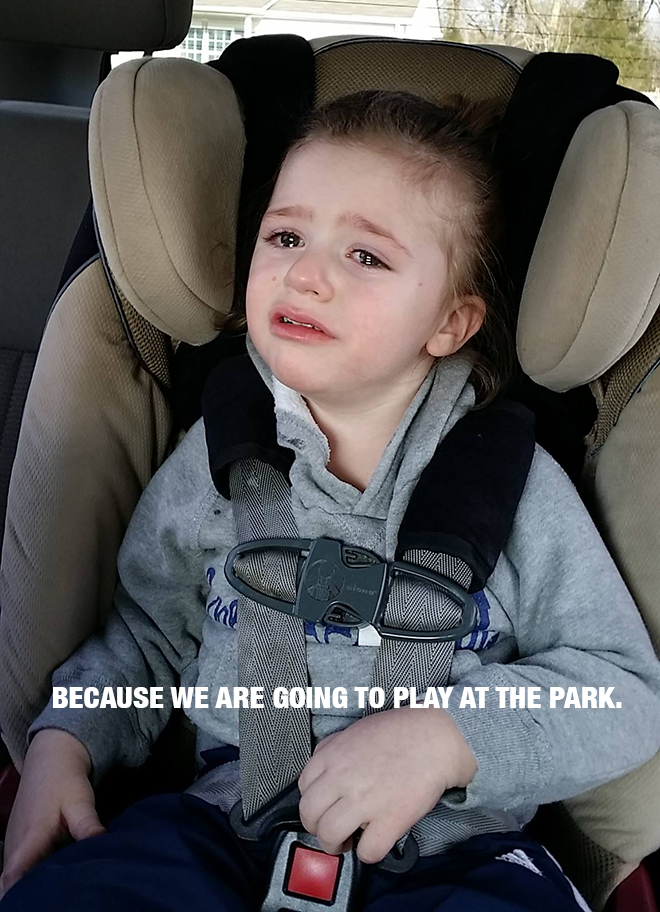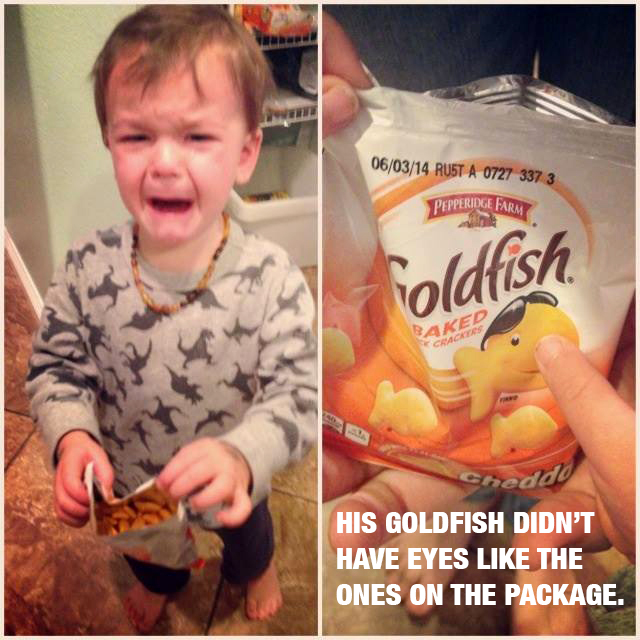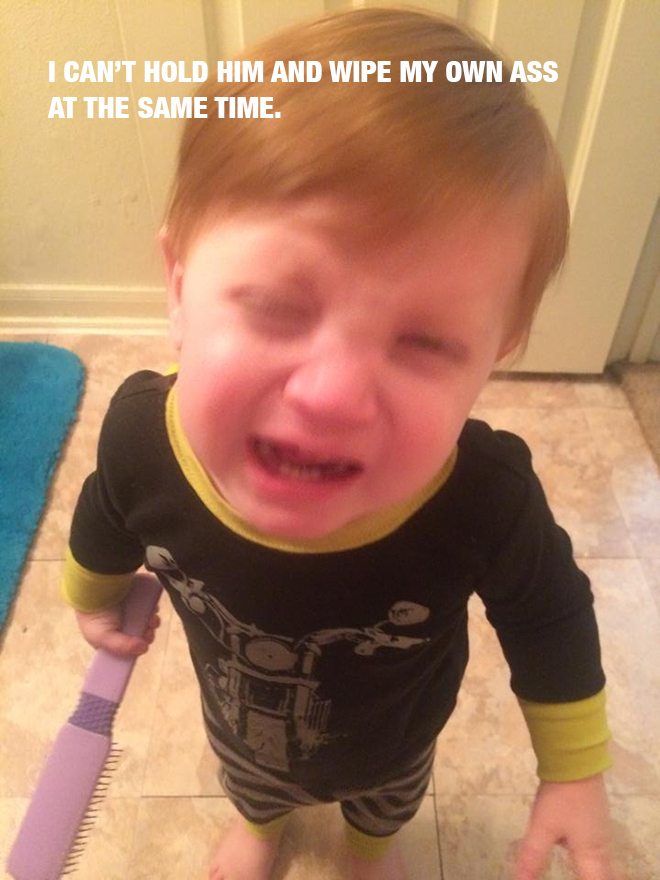 And the winners are…
Jax: "Because I got bangs."
Caren: "I separated the bagel into two pieces."
Laura: "I wouldn't let him push his little fingers into my throat to make that noise he really likes that I make when I can't breathe."
Cindy: "Because it's picture day at school and the nice lady pointed the camera at him."
Elizabeth Z: "I won't let her press 'the button' on the cat, the one right under his tail."
The winners on Instagram are…
@rbtzn: Because she couldn't recognize her father without his glasses.
@wildgeesethatfly: Because I won't let him put my iPhone in a glass of water.
@saradury: Because I picked him up when he asked to be picked up.
@meganc42082: Because he threw his binkie across the room in the middle of the night.
@rheannonboddie: Because I wouldn't give him a bite of raw chicken while I was making dinner.
Congratulations! You have each one a copy of "Reasons My Kid Is Crying
"! Please contact ilana@mommyshorts.com to claim your prize.
As soon as your kid stops crying.
————————————————-
For more parental distraction, follow Mommy Shorts on facebook and @mommyshorts on Instagram.
For daily or weekly updates delivered straight to your inbox, subscribe to Mommy Shorts so you don't miss a thing!