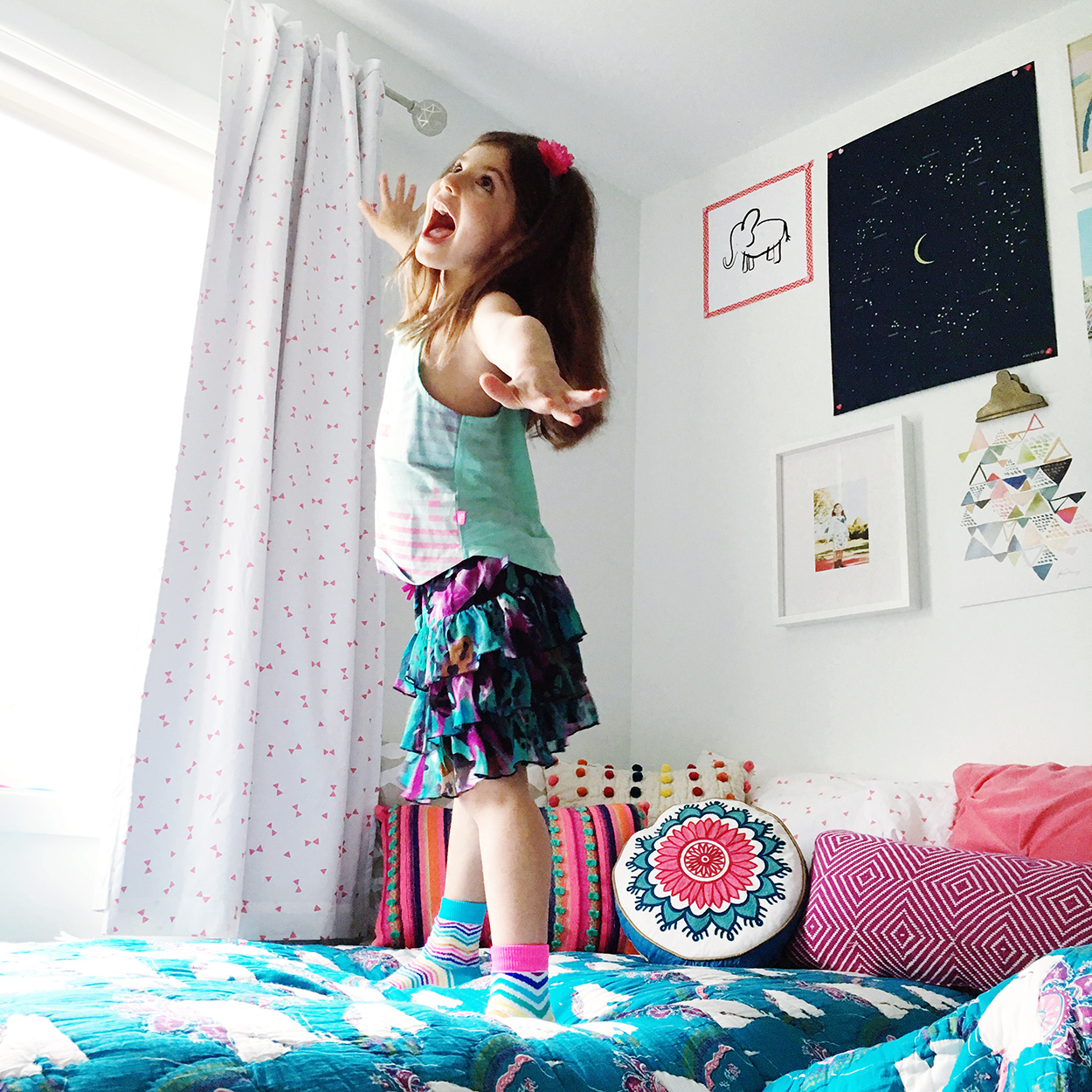 Giveaway: $100 LittleMissMatched Gift Card
Kids put together the strangest outfits. You'd think this is because kids can't be bothered with style (so many more important things to do!), but that's not the case. Kids care very much about what they wear. They just think about each item individually and not as a collective whole.
If your daughter loves her floral sundress and she loves her Paw Patrol windbreaker than "little kid logic" stands to reason that those two things should look twice as fantastic when paired together. And a plethora of accessories really brings that look home.
A couple of weeks ago, I asked parents to submit pictures of their self-styled kids for the chance to win a $300 gift card from LittleMissMatched. After looking through the photos, I realized that when you let your kid rock her own style, she looks ten times cuter than if she wore the perfectly coordinated outfit you had all picked out.
24 fashion trends invented by adorably mismatched little girls:
1) Pen necklaces go with Hello Kitty anything
2) Flip flops look awesome with winter hats
3) Punky Brewster leg bandanas are back!
4) Leopard print tights pull together any outfit
5) Who needs pants when you're wearing a helmet?
6) Dress up a pair of yoga pants with a leather vest and ballet flats to pull off the new "athleisure" trend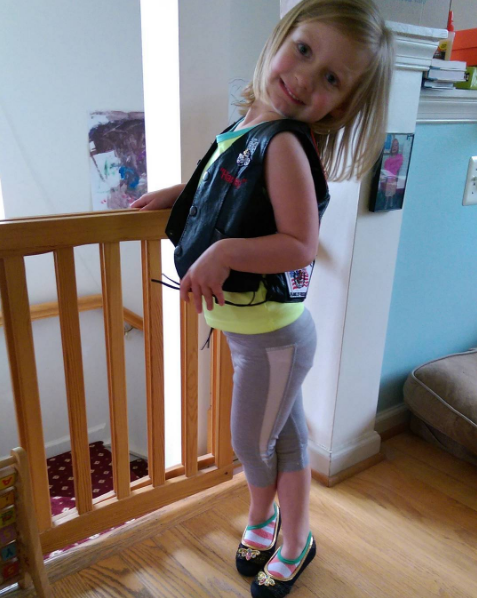 7) Army chic pajama tops are school-friendly
8) Large sunglasses paired with Mom's oversized purse give you that Olsen twin chic look
9) Leg warmers are for arms now (only one arm, of course!)
10) Contrasting patterns distract your mom from the fact that you are chugging soda
11) Throw a faux fur vest over any outfit— instant fashion blogger!
12) This summer is all about boho style and uneven hems 
13) Just throw everything on at once
14) I know these are boys but diapers over pants and shorts as hats can be pulled off by either gender
15) Wear two skirts and tuck the front of one into the other.
16) Layer on as many necklaces as possible. Seriously, you can't have too many. I said— keep layering!!!!
17) Cut the neck off a sweatshirt and then wear it over a collared dress. Add Dad's glasses to complete the look! 
18) Call attention to your animal print coat by carrying around a stuffed animal as a purse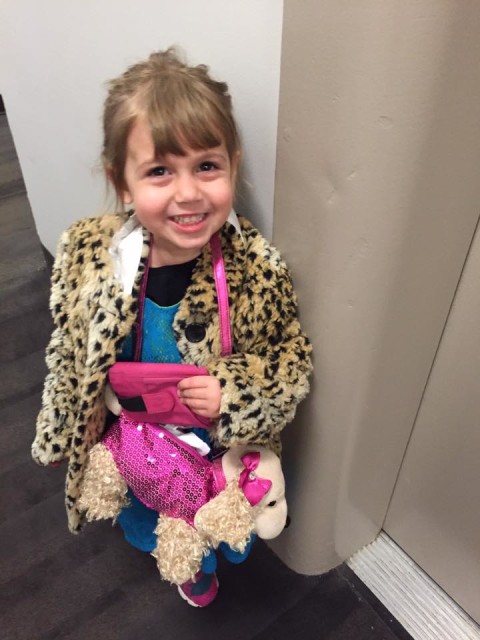 19) Olaf has always wanted to wear a tutu
20) Never leave the house without fairy wings
21) The amphibian look is huge this summer!
22) When wearing furry bracelets, make sure to match your mask to your skirt
23) Don't just mismatch your socks; mismatch your gloves too. Don't have two gloves? Use an oven mitt!
And the winner of the $300 gift card to Little MissMatched is….
24) Inner tubes make excellent belt substitutes
I hope this little girl enjoys shopping at LittleMissMatched as much as Mazzy! Please contact annie@mommyshorts.com to claim your prize.
Ever since Mazzy modeled for them a few months ago, she has gone bonkers for their clothing and accessories which specifically appeal to a young girl's unique fashion sense.
We're talking rhinestone pockets, cupcake socks, best friend necklaces, rainbow everything and sparkly heart shaped sunglasses.
Did you know rainbows go with EVERYTHING?
Seriously, their summer line is basically Mazzy's dream come true.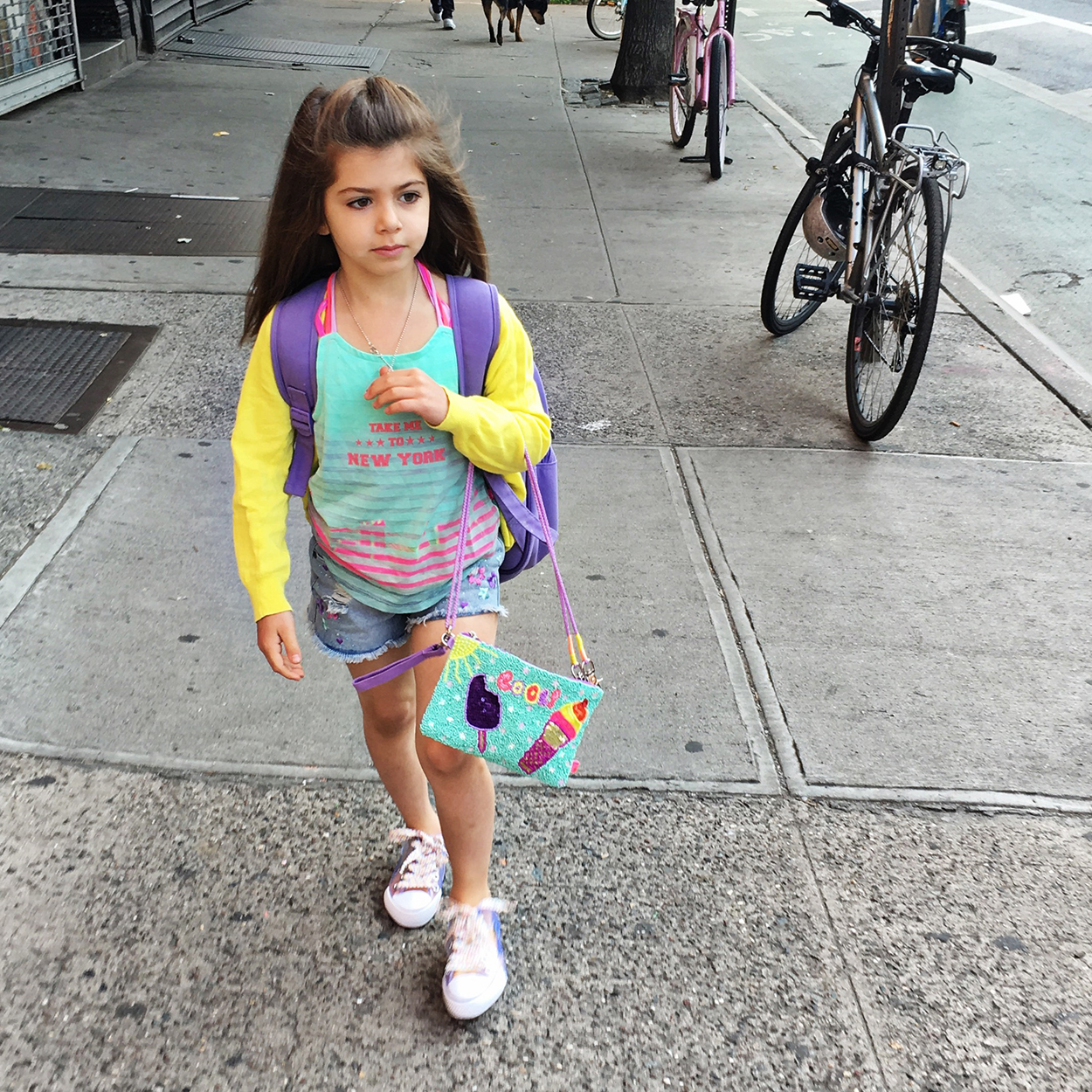 The best part is that LittleMissMatched's patterns and color palettes are so loud and fun that somehow it all works together, even though nothing technically matches. Even their socks come in packs of 3s, each one complimenting the other but not quite looking the same.
Better yet, each item seems to have a special feature or a dual purpose. Like reversible dresses, two-sided bathing suits and a waterproof beach bag made of silicone.
Mazzy's favorite? Her clear jelly sneakers with rainbow shoelaces. She can change her look entirely every time she changes her socks, which don't have to match either.
Giveaway: $100 LittleMissMatched Gift Card
If you'd like to win an an $100 gift card to LittleMissMatched to compliment your daughter's unique sense of style, just visit the Little MissMatched site and leave a comment below telling me which clothing item or accessory would be her first pick!
Winner will be announced on June 29th.
Congrats to Cara, who loves the rainbow romper, the blue cutout heard dress, and the white zany zig zag dress. Please contact annie@mommyshorts.com to claim your prize!